At a glance all
EICHLER Videos
Take a Look Behind the Scenes at EICHLER
With the videos about the company, the business divisions and the unique testing technology, EICHLER offers you the opportunity to gain exclusive insights behind the scenes of Germany's leading electronics service center directly from your workplace.
You are also welcome to convince yourself of EICHLER on site. Contact us at 08196 9000-311.
Welcome to your Electronic-Service-Center
EICHLER is the leading electronics service center with a focus on industrial electronics in Germany. At our location in Pürgen, Germany, our specialized technicians carry out more than 22,000 repairs annually on automation technology components in the areas of drive technology, HMI, plc-controls and robotics.
We invite you - take a look behind the scenes of Germany's leading electronics service center. Convince yourself of the efficiency and service quality, according to our motto: Service with quality and passion.
Your service specialist for automation technology
Every module that leaves the Electronics Service Center in Pürgen is tested in our in-house test center and has a minimum warranty of 24 months. A total of more than 500 different test setups are available, ranging from manual individual component testing to load and endurance runs and fully automated parameter testing. The latest generation of ultra-modern test benches, developed in-house, simulate realistic operating conditions to ensure the functionality of your HMI operating devices, PLC modules or drive technology and robotics components.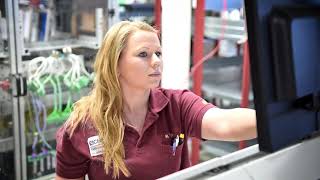 PLC Boards and Control Units - our range of services
PLC-Control technology forms the heart of modern manufacturing and production plants. With decades of experience in the repair and maintenance of automation technology, EICHLER ensures the functionality of current and discontinued control generations for a large number of well-known manufacturers, such as Siemens SIMATIC® S5 and S7. State-of-the-art testing and diagnostic techniques, such as a vapor phase soldering system, make it possible to locate even sporadic fault patterns on printed circuit boards. Subsequently, the repair is carried out down to component level, according to the individual fault pattern of the assembly.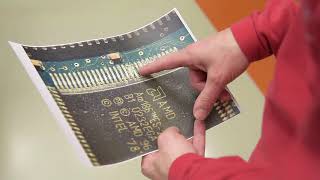 HMI Operating Units – our range of service
For more than 40 years, EICHLER GmbH has been the leading repair service provider for current and discontinued HMI operator panels from various manufacturers. Repairs at component level extend the service life of industrial plants and save costs for migration processes. In addition, EICHLER supports the purchase and sale of used and new equipment as well as complete stock and life cycle management. Every unit repaired or purchased from EICHLER has been tested on fully automated test benches under realistic operating conditions.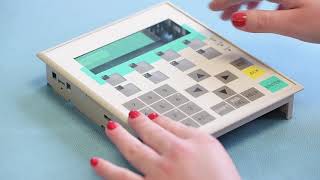 Robotics - Our Range of Service
Maintenance personnel and system operators can now also make use of EICHLER's extensive service portfolio for electronic components of KUKA industrial robots. Defective hand-held pendant stations, control PCs, servo modules or power supplies of the control generations KRC 1, KRC 2 and KRC 2 are repaired down to component level, tested and then checked for functionality. In addition to repairs, EICHLER also offers the option of purchasing function-tested used or new equipment directly or in exchange.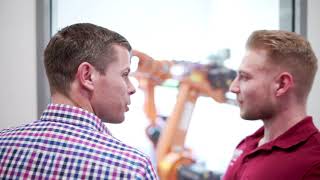 Ihr direkter Draht zur EICHLER GmbH